Board of Directors
Executive Board
President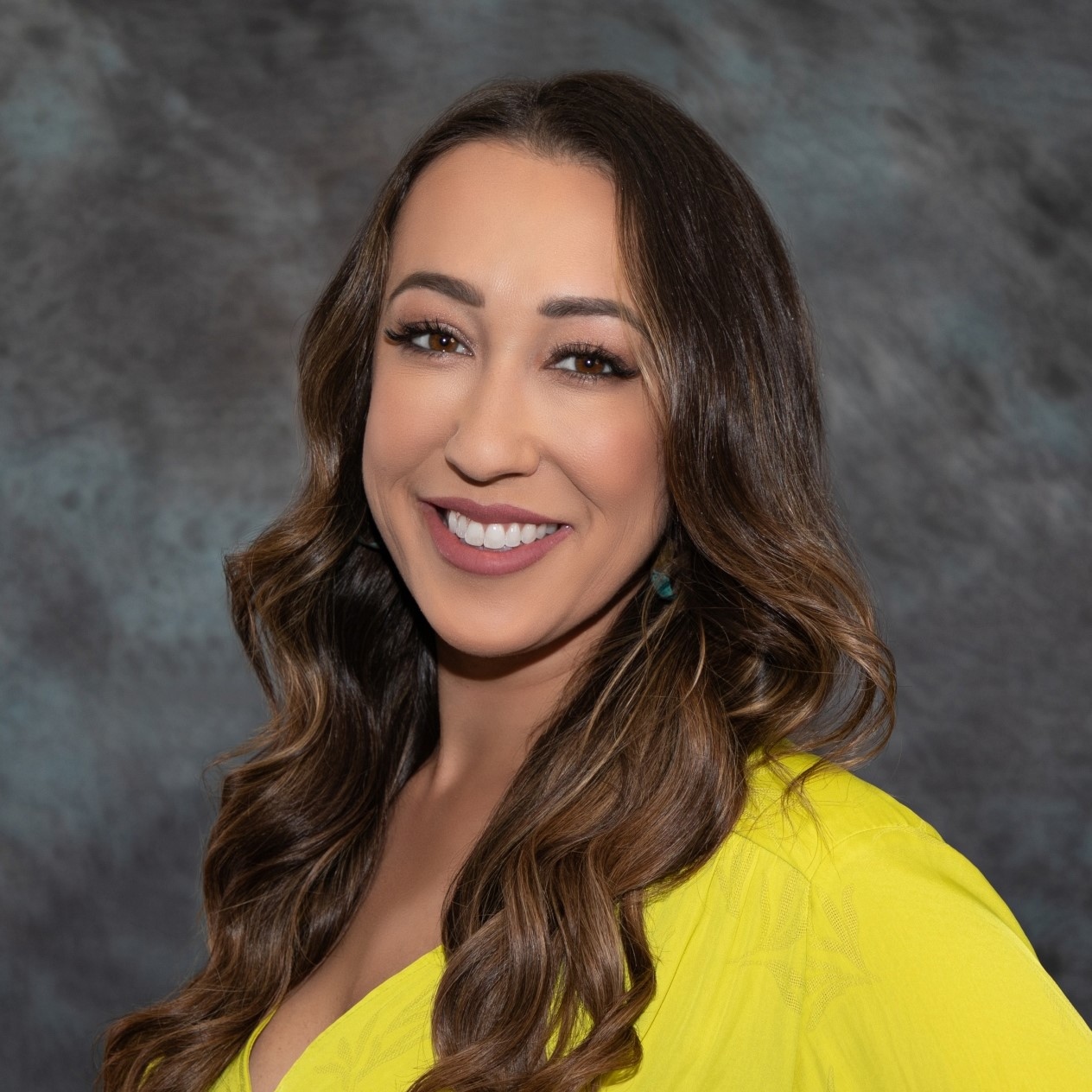 Kelly Nissenbaum
Castle
Kelly works for Castle Energy Group, a construction contractor located in Meridian, Mississippi as part of their Business Development team. Her background includes over 15 years of experience in sales, client relations, and new market expansion. Her role is paramount in cultivating new business relationships for Castle. She serves as the main point of contact for Castle's' new and existing clients to ensure effective communication and personalized service. As Manager of Business Development, she focuses on new business but the core of her role is to foster the ongoing relationships she has with their current client base.
Kelly graduated from The Ohio State University with a Bachelor of Science in Hospitality Management and Minor in Business Administration. Kelly has been an active member of the Appalachian Pipeliners Association since their first event back in 2016. She joined the Board of Directors as the Golf Outing Chair in 2017 until 2021 where we transitioned to the Vice President Role. Kelly was nominated and awarded the Women of the Year for Women's Energy Network in 2021


Vice President
Jared Calabria
Archaea Energy
Jared is a Director of Project Execution at Archaea Energy (now a BP company), the largest RNG provider in the country. Jared oversees the full lifecycle of major projects from the business development phase all the way through the commissioning phase across the US. In addition, Jared is also an EPC Pm for Noble Environmental where he helped to oversee and construct the largest RNG facility in the World.
Jared attended Pennsylvania State University with a focus in business and got his start in the Oil and gas industry as a Business Development Manager for Orbital Engineering. From there he shifted focus to the midstream sector, where he worked as a Project Manager for Steel Nation. After many years in midstream, Jared moved into the RNG world. Jared is passionate about the energy industry and hopes to bring awareness to the APA members, and beyond, that RNG and traditional O&G can and should work together to present a uniform front to US energy independence.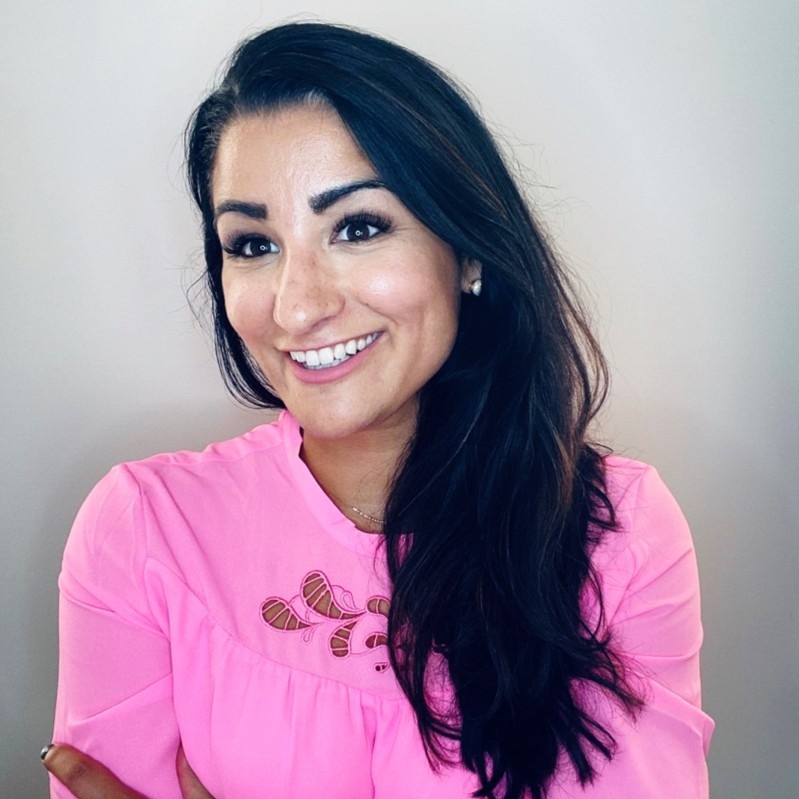 Secretary
Tiffany Culp
Three Rivers Royalty
Tiffany A. Culp has over ten years of experience in the oil and gas industry. She currently serves as VPLand & Legal for Three Rivers Royalty where she supports purchasing efforts in Appalachia. Prior to her current position, she served as VP Legal for multibasin San Jacinto Minerals, LLC after coming from EQT Production Company. She recently received the 2020 Pioneer Award from the Women's Energy Network Greater Pittsburgh Chapter and serves on the Board of Directors for the Appalachian Pipeliner's Association. Tiffany has a Bachelor's of Science in Biological Sciences from the University of Connecticut, a Juris Doctorate from Western New England University School of Law, and a Masters of Business Administration from Waynesburg University. She lives in Canonsburg with her husband, Joe, son, Christian, and their two French bulldogs, Frank and Whitey.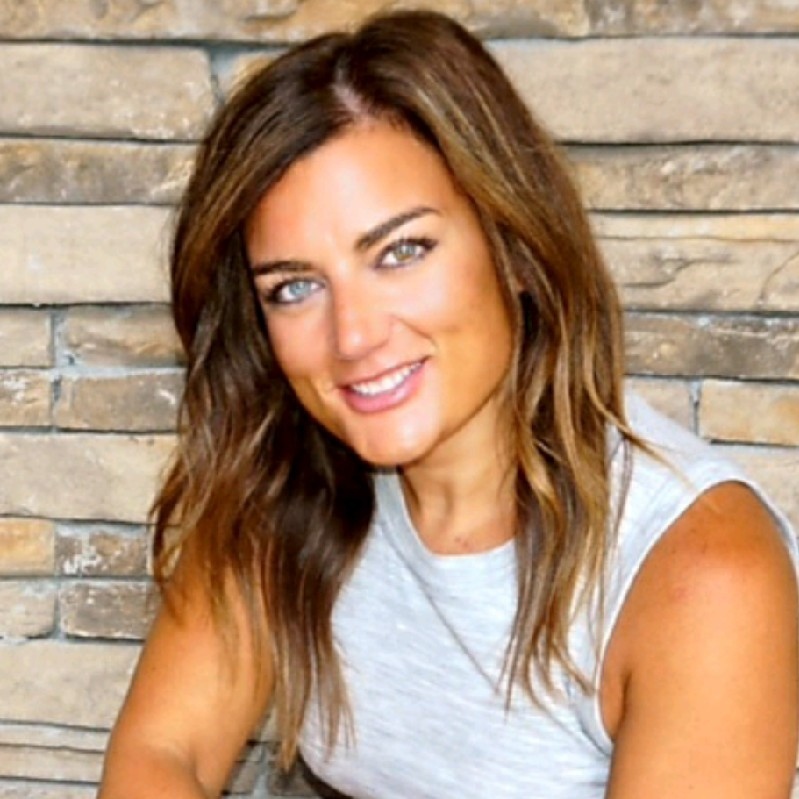 Treasurer
Melissa Long
CNX
Melissa Long is a Senior Manager of Accounting and Reporting at CNX Resources Corporation. She began with CNX as a Senior Accountant in late 2011 and has been promoted into various roles of increasing responsibility. Prior to joining CNX, Melissa worked at a regional accounting firm in Pittsburgh focusing primarily on auditing financial statements of non-public companies. Melissa holds a Bachelor of Science in Business Administration degree from Slippery Rock University and a Master of Business Administration from the University of Pittsburgh's Joseph M. Katz Graduate School of Business. Melissa is a Certified Public Accountant licensed in Pennsylvania.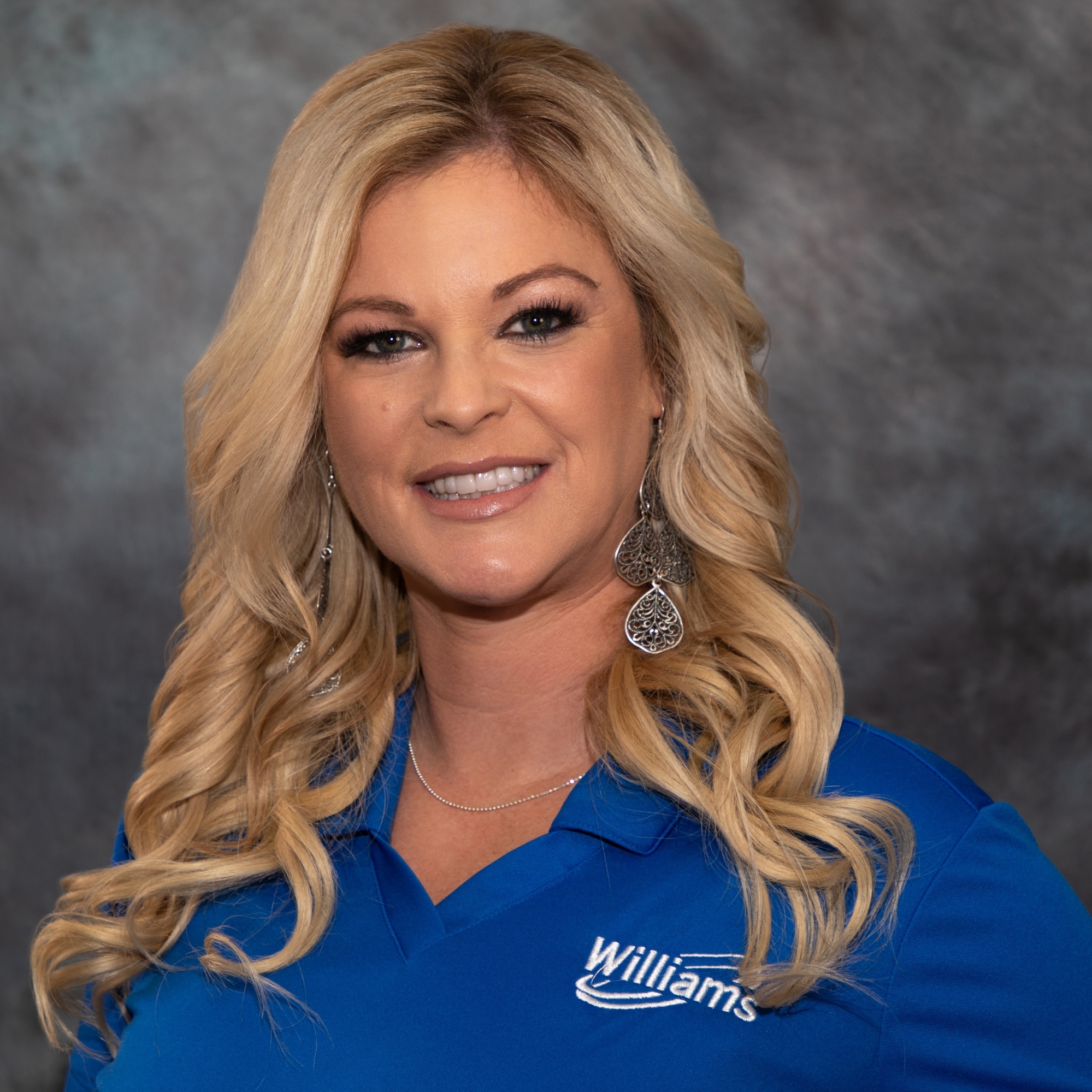 Past-President
Tara Meek
Williams
Tara Meek is a State Governement & Regulatory Affairs Senior Rep for the Williams Companies, Inc. who has been serving the company in many roles since 2014. In her current role she works with various trade groups and regulatory agencies determining the pathway for environmental regulations for the benefit of the company and the environment.
Tara began her career in the Oil and Gas industry in 2004 upon graduating from West Virginia University with a bachelor's degree in Geology. She continued her education at WVU while working at the West Virginia Geological and Economic Survey (WVGES) earning a master's degree with dual specialization in hydrogeology and environmental microbiology.
Tara is co-founder and past president of the Appalachian Chapter of Women's Energy Network (now formed into Greater Pittsburgh Chapter, Ohio Chapter, Susquehanna Valley Chapter, and West Virginia Chapter). She helped form the National Board and currently holds the position of National President for Women's Energy Network.
Tara is a member of American Association of Professional Geologists (AAPG), is chair of the midstream committee at Ohio Oil and Gas Association (OOGA), Vice Chair of the Leadership Section Committee for Southern Gas Association (SGA) and serves on the Environmental Committee for Gas and Oil Association of West Virginia (GO-WV). Tara has received the WING (Women in Natural Gas) Leadership award in 2014 and 2015 and has served on numerous speaking panels. She was a nominee for the ATHENA Award for 2016 and received the Pioneer Award for Women's Energy Network in 2017.
Board of Directors
Communications Director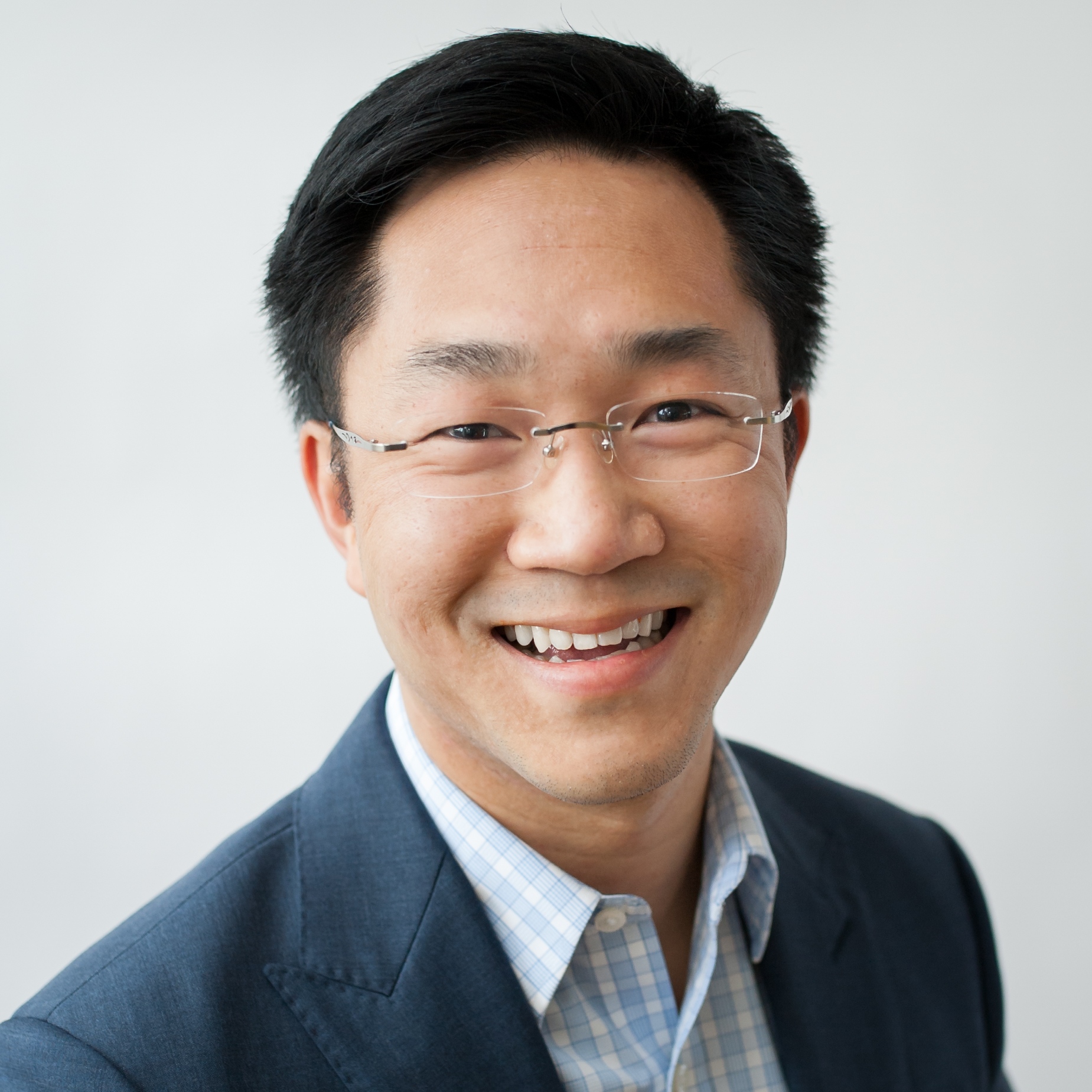 Harold Lee, GISP
Coterra Energy
Harold Lee is the GIS Supervisor for Coterra Energy. He has 9+ years of experience in upstream and midstream oil & gas, with a primary focus in using mapping and spatial analytics to support strategic decision making. Prior to his energy career at Coterra and Williams, he spent 4 years at a Photogrammetry firm in Charlotte NC, working with aerial imagery and GIS data as an analyst and airborne sensor operator. Harold is also the founding member and current President of EnerGIS Events, a 501c3 non-profit organization with a mission to educate and promote geospatial technologies across all energy sectors in the northeastern US. EnerGIS Events (and its predecessor GITA Mid-Atlantic Chapter) has hosted annual GIS conferences & awarded tens of thousands of dollars in scholarships to regional university students studying Geography & related fields since 2013. Harold holds a Bachelors' degree in Geography from the University of North Carolina at Chapel Hill and is a certified GIS Professional & FAA Private Pilot.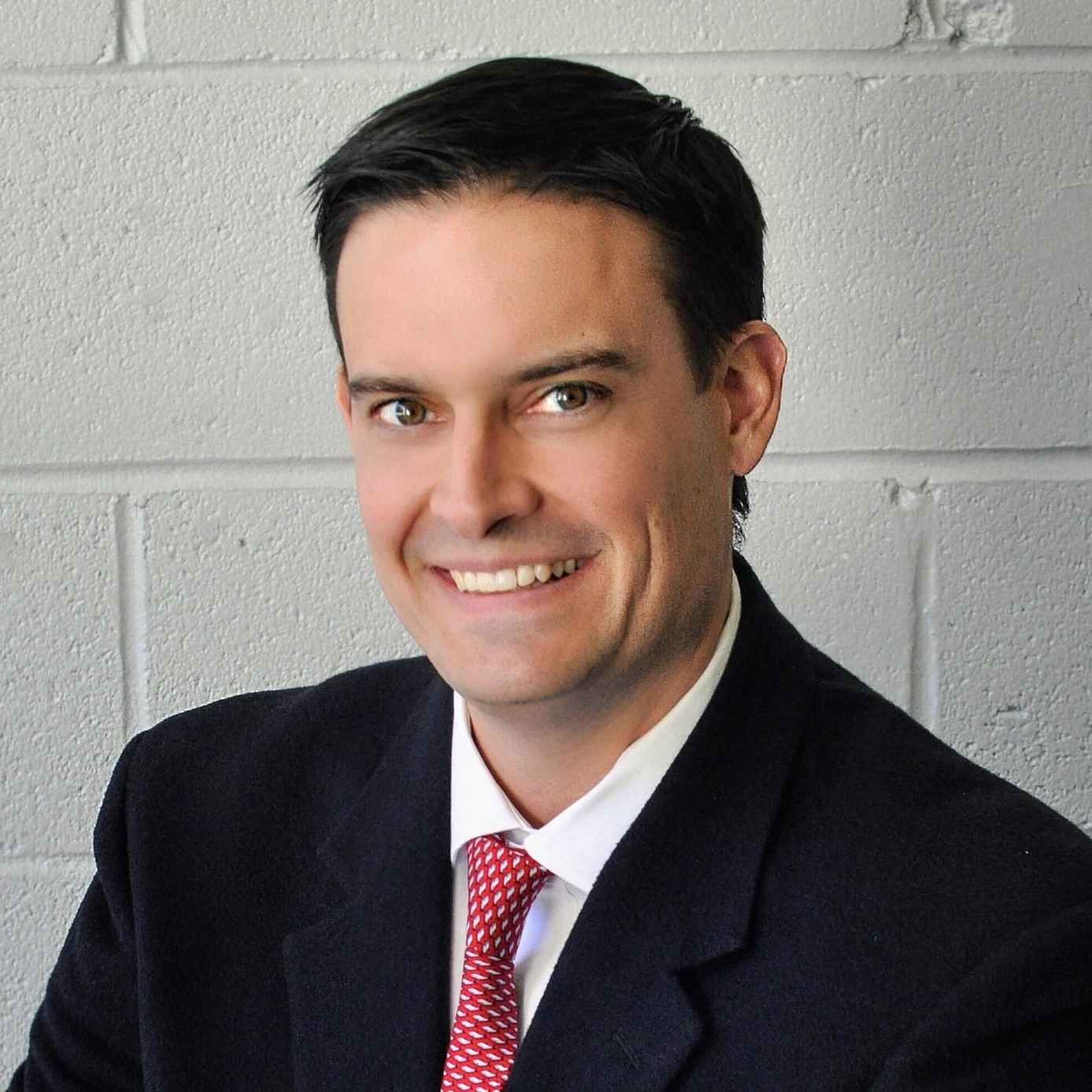 Membership Director
Seth Shafer, PE
Fisher Associates
Seth Shafer, PE is the Utility Group Manager at Fisher Associates at their Canonsburg, PA office. Seth has been in the industry since 2008 and has been involved in upstream and midstream development for multiple clients in the tri-state region which mainly involves front end survey, environmental investigations and all facets of civil engineering and construction management. Seth is currently the director of the membership committee. In his spare time, Seth enjoys traveling and outdoor activities with his wife and 4 children.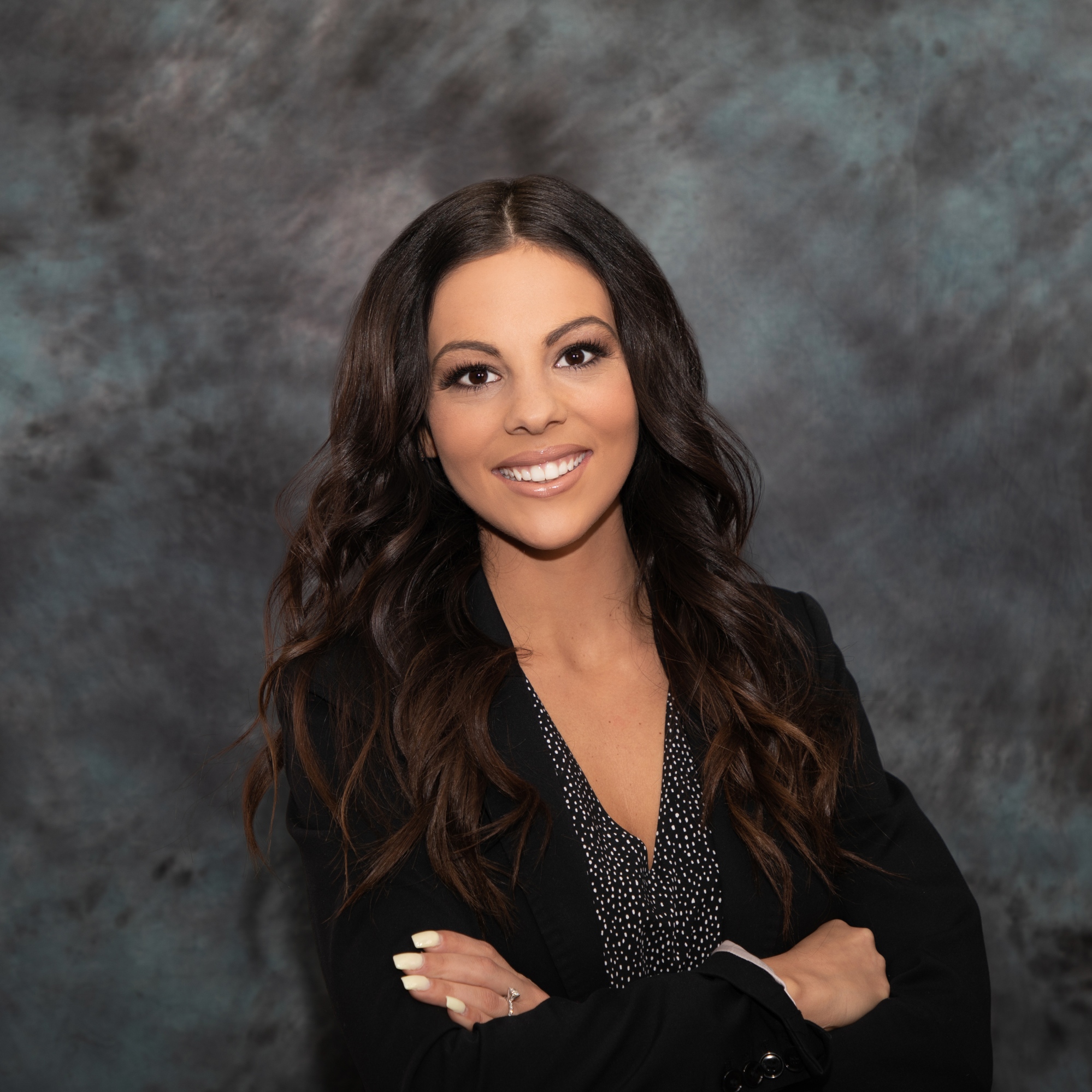 Golf Outing Director
Makenzie Wall
USA Staffing Solutions
Makenzie Wall has worked at USA Staffing Solutions for the past 18 months and recently got promoted as the Client Service Manager, managing a team of recruiters and staffing for clients in various industries across the country. Before joining USA Staffing, Makenzie worked at a golf club planning weddings, special events & golf outings.
Makenzie graduated from IUP in 2018 with a Bachelor's degree in Hospitality Management with a minor in Marketing and went on to get her Master's degree in Human Resources.
Clay Shoot Co-Director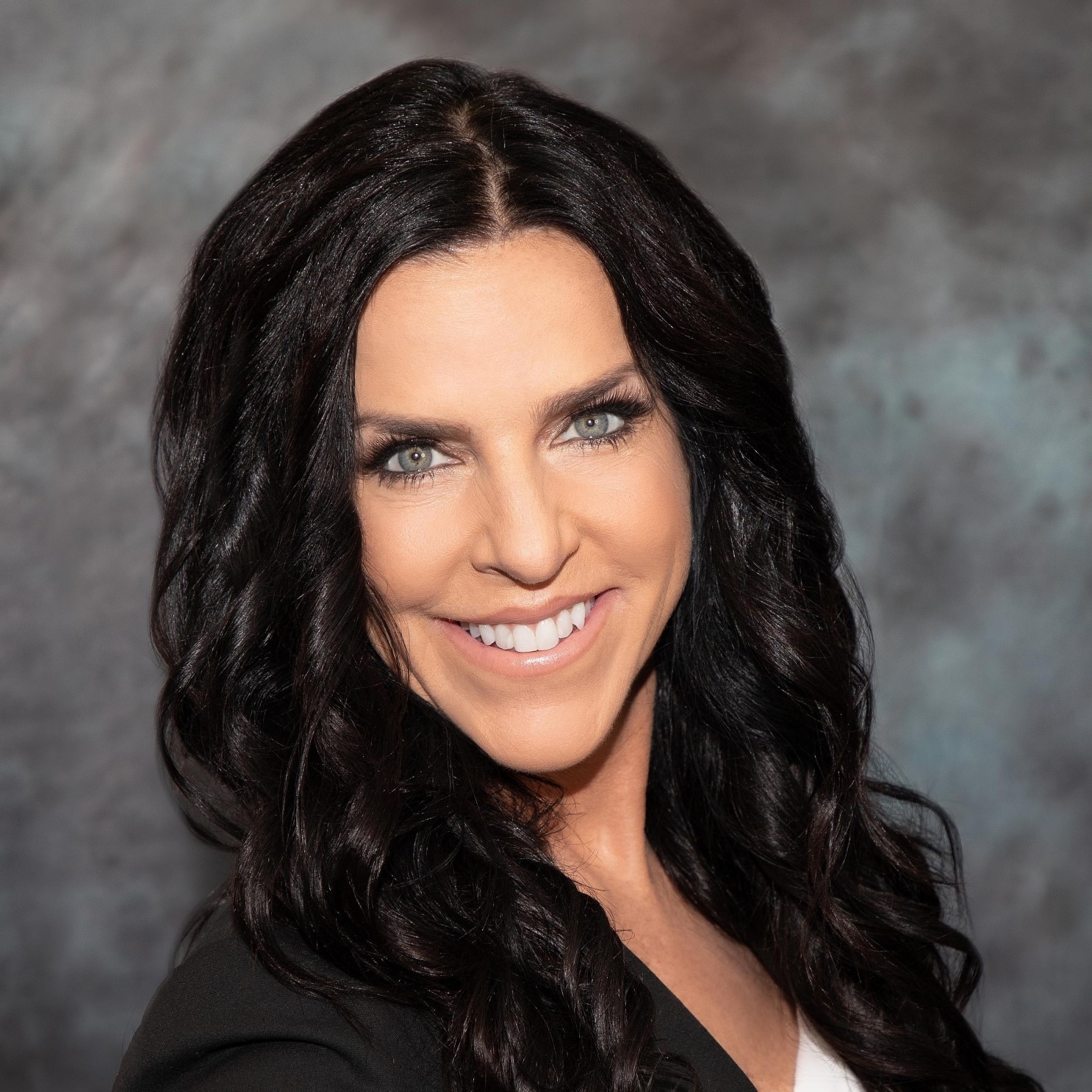 Kim Gavran
Mud Masters
Kim Gavran started in Oil and Gas Industry as the V.P. in Business Development for Mud Masters in October 2017, a water management solutions facility in Ohio. A year later, Mud Masters joined with trucking company Buckeye Water Service where Kim continued in a Business Development role offering customers an array of turnkey services in the Marcellus/Utica and industrial markets. She has also consulted for Equinox Engineering, USA. This diversification has given her great exposure to all facets of the industry.
Kim is a member of the Women's Energy Network, Appalachian Pipeliners Association, American Association of Drilling Engineers and Ohio Oil and Gas Association. Kim graduated from Waynesburg University with a B.A. in Public Service Administration. Kim began her career in the Human Services field and went on to receive a Certificate of Training and Consulting from University of Pittsburgh Training and Resource Center. When Kim is not traveling for work in WV, OH and PA, she enjoys spending time with her daughters, who are studying at West Virginia University.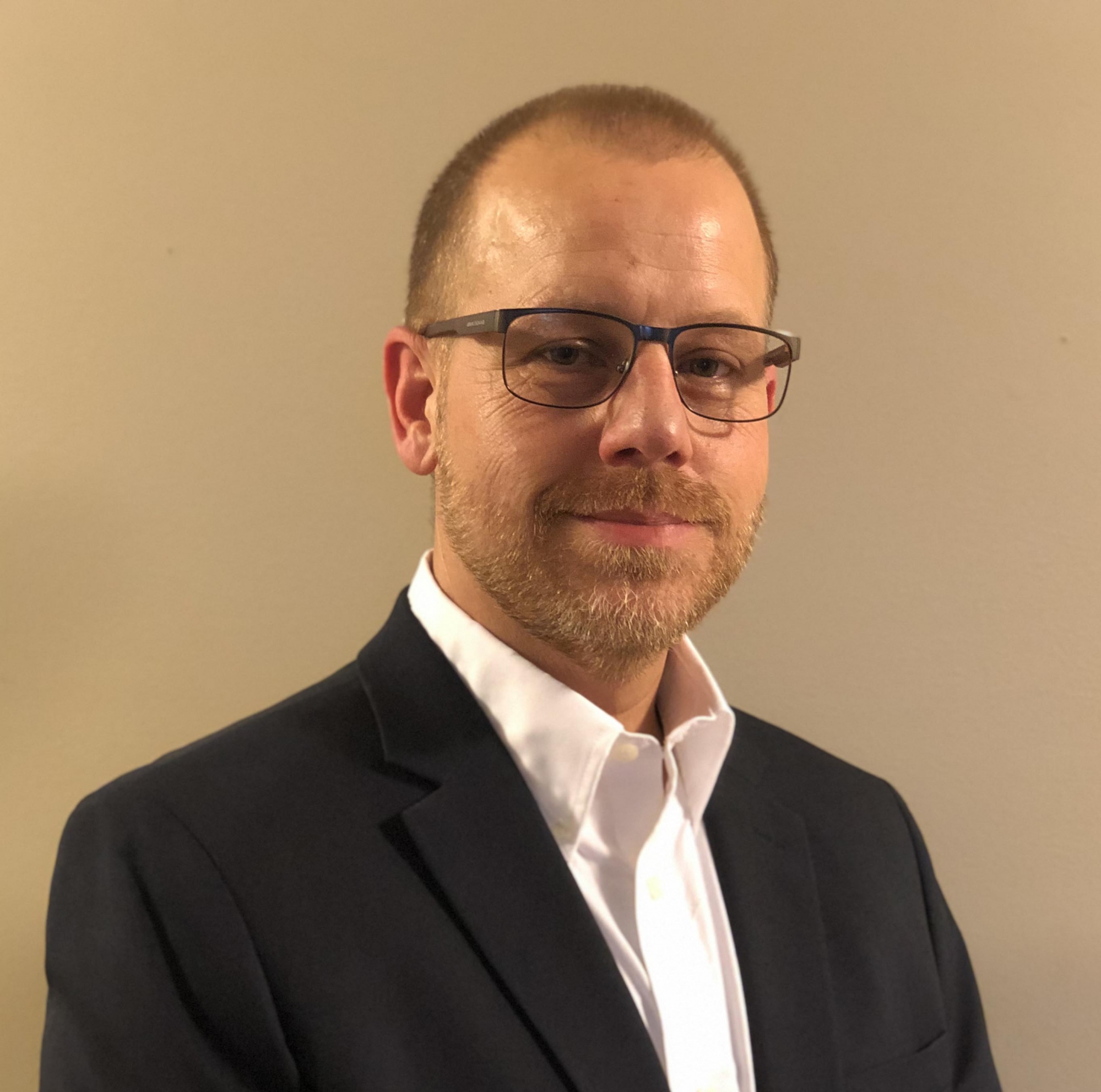 Clay Shoot Co-Director
BJ Whitman
Encompass Energy Services
William BJ Whitman II is the VP of Eastern Operations for Encompass Services. He began with Encompass as the Northeast Regional Manager in October 2012 and has organically grown a group that now supports the entire East coast and upper Midwest. He is a third generation Professional Land Surveyor with over 30 years of experience registered in West Virginia, Virginia, Tennessee, Kentucky, Pennsylvania, and New York. BJ is a Ripley, WV native and die-hard Mountaineer fan who now calls Washington, PA home.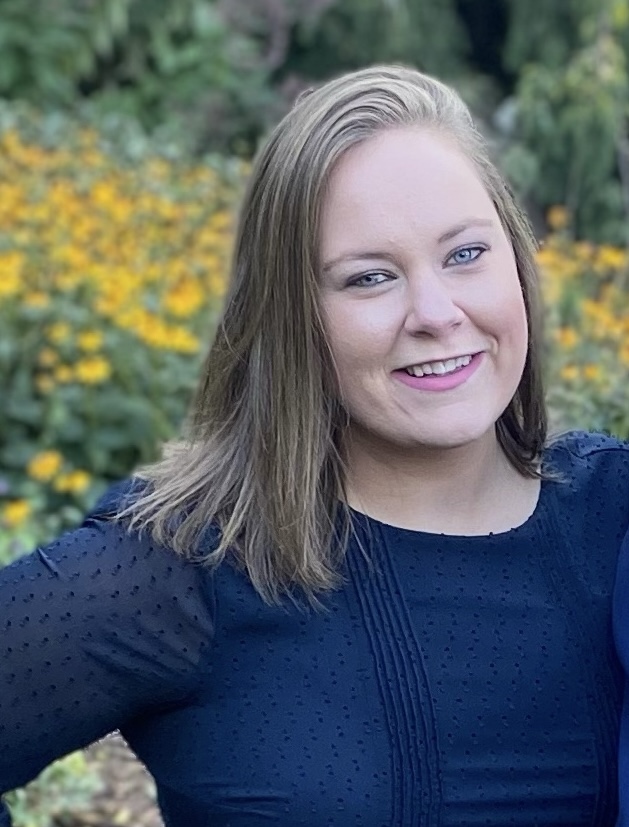 Scholarship Director
Katie Saulsberry
People's Natural Gas
Katie Saulsbery is a Senior Sourcing Specialist for Peoples Natural Gas Company. Katie has eight years' experience in the natural gas industry with four of those at Peoples Gas. At Peoples Gas she is responsible for the sourcing and purchasing of natural gas handling materials and equipment, as well as engineering and construction services. Katie is currently serving as the Scholarship Director for the APA. In her free time, she enjoys weekends at Conneaut Lake and playing with her spoiled Golden Retriever, Sperry.
Dinner/Speaker
Event Director
Jennifer Powell
Sunbelt Rentals
Marketing Director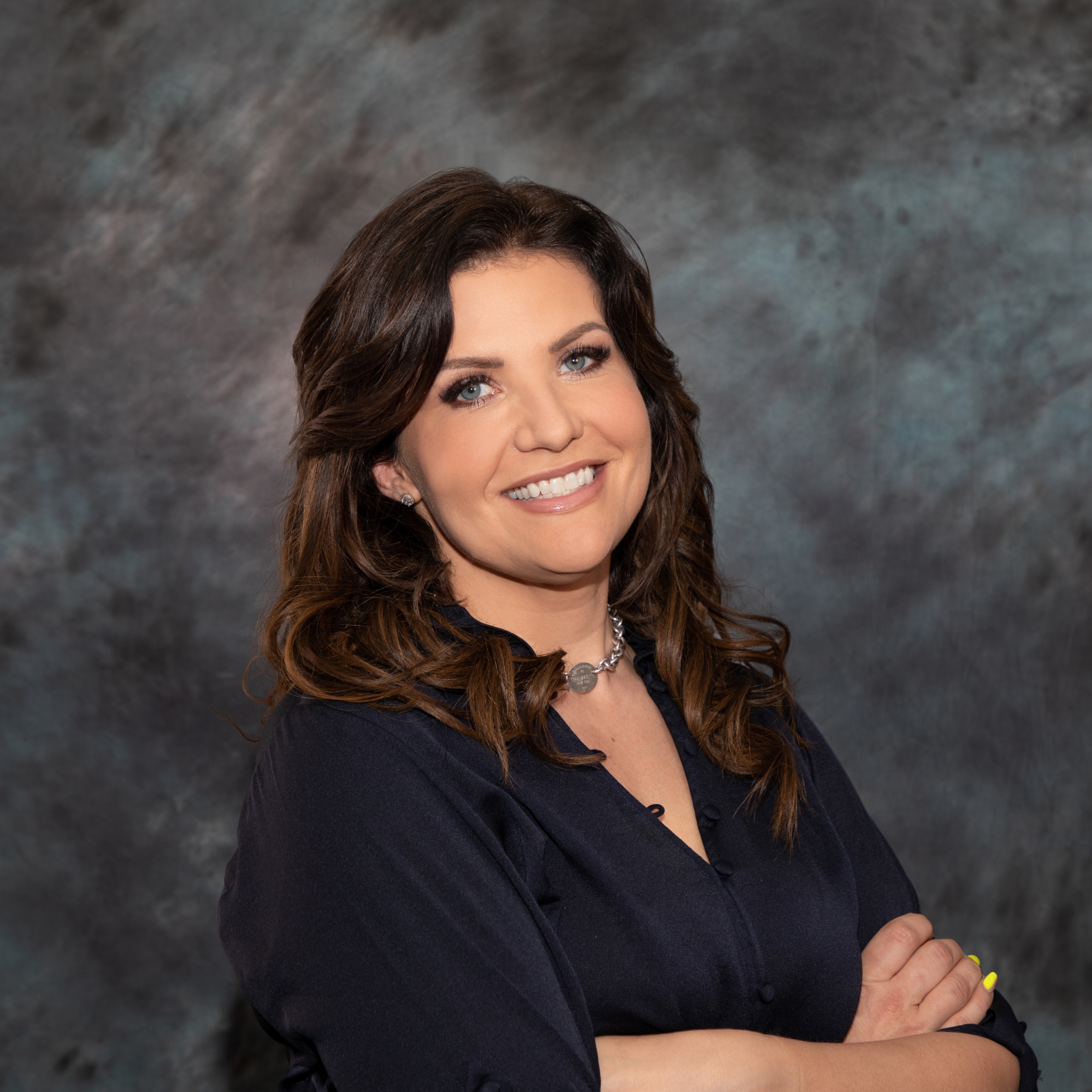 Jennifer McIntyre
NMW Industrial Consulting
Jennifer McIntyre is the Vice President for RLI Solutions Company who operate in the Tri-State area as well as Managing Partner of NMW LLC Industrial. She has been in the industry since 2009, with business development and operations roles encompassing construction, drilling, completions, production, midstream, and pipeline. She also holds the following positions Marketing Director of the Appalachian Chapter of the American Association of Drilling Engineers, the Membership Director for the Appalachian Pipeline Association and Secretary for Oilfield Connections International, Pittsburgh Chapter. Jennifer is a proud mother of four and enjoys outside pursuits in her spare time.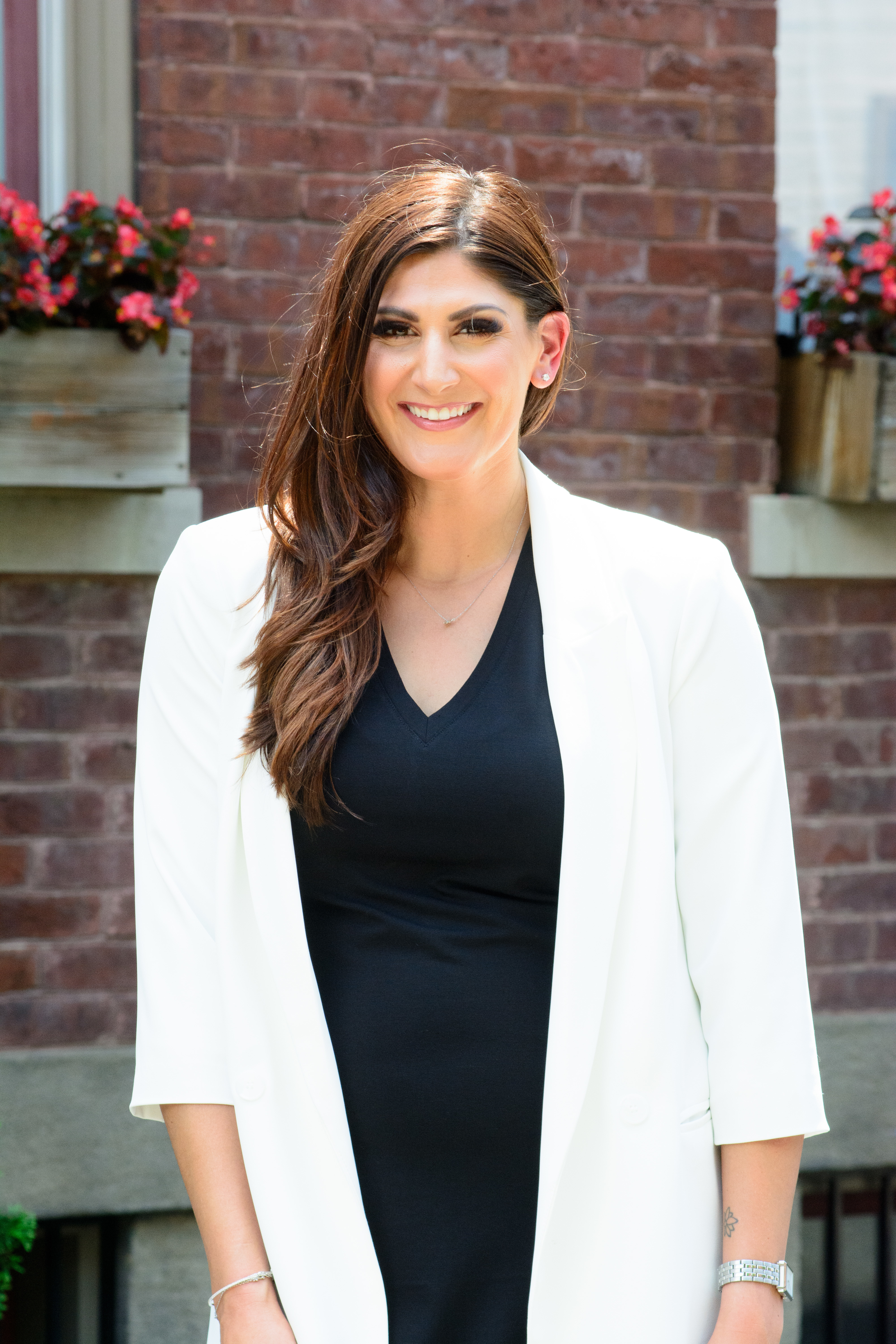 Sponsorship Director
Brittany Giarnelli
Weldfit
Brittany Cushing has worked in the oil and gas field in the northeast for over seven years. Currently, she is a Senior Account Manager for WeldFit, responsible for all sales, marketing and customer-focused activity in the Marcellus/Utica play, a role she has served in for over four years.
WeldFit focuses on midstream and pipeline services and is a leading innovator in bringing solutions to market to help producers and transporters of natural gas and crude with emissions recovery.
Prior to joining the company, , Brittany was the account manager at both Central Hydraulics and BakerCorp. She developed and grew their respective businesses within the Appalachian region while forming invaluable relationships with operators.
Brittany currently serves on the PIOGA membership committee, where she is actively engaged in helping to retain and grow the membership base. She is also active in the Appalachian Pipeliners Association (APA), Appalachian Basin Gas Processor Association (ABGPA), and Women in Energy Network (WEN), serving on numerous committees and providing leadership to each organization as they pursue goals similar to that of PIOGA.
Outside of work, Brittany maintains a busy schedule, including the occasional trip to see her alma mater in Happy Valley. Brittany, her husband, Tom, and daughter, McKenzie, reside in North Huntingdon, PA
Chairs
Social Media Chair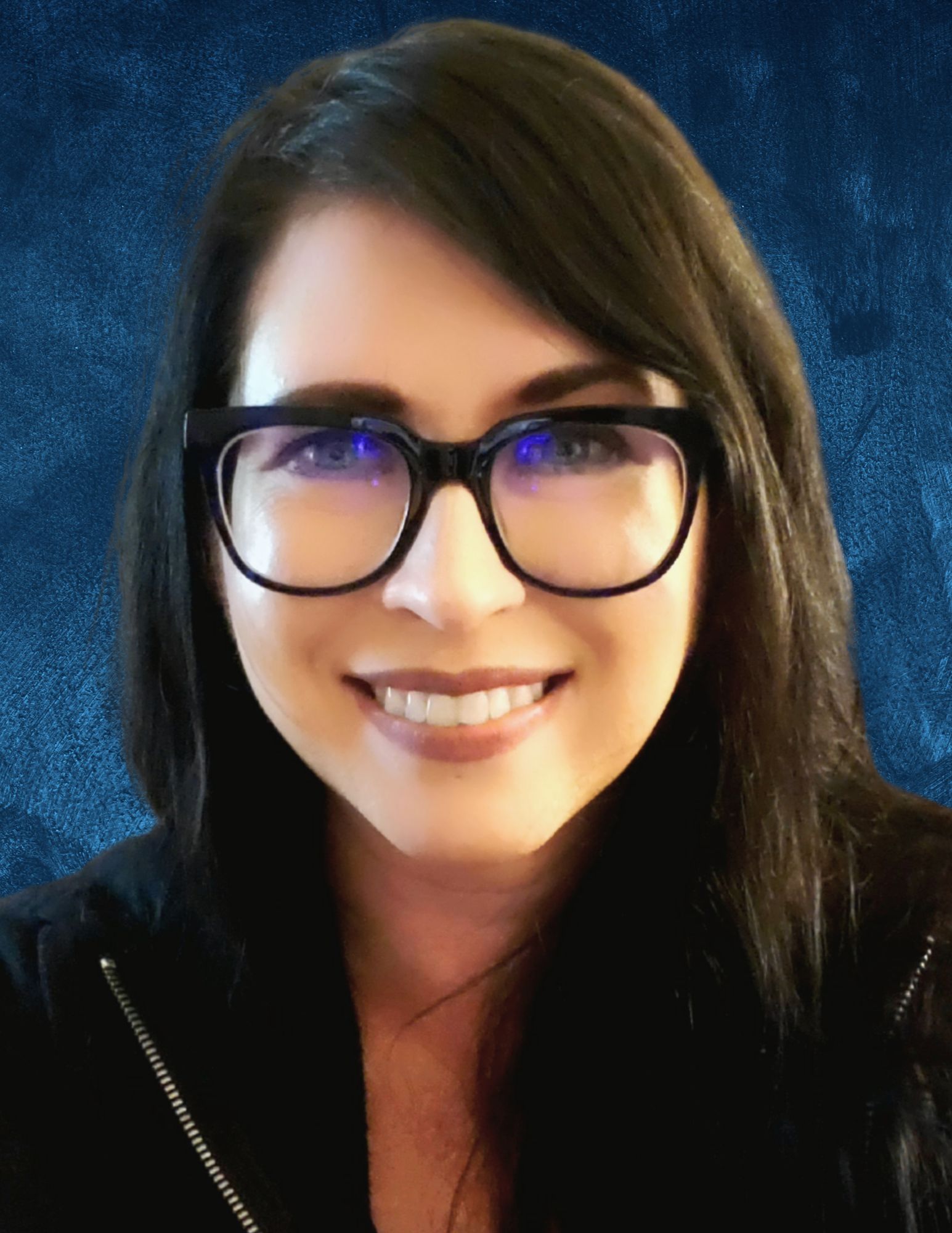 Meronaca Davis
Black Star Title, LLC
Meronaca Davis is a Registered Professional Landman and Title Analyst with a demonstrated history of working in the oil, gas, real estate, solar, and energy industry, focusing her talents primarily on Abstracting, Review, and Operations Management. She has worked on projects for various clients in Indiana, Ohio, Pennsylvania, West Virginia, and Texas. Meronaca is currently an active member of the Appalachian Pipeliners Association (APA) and serves as the 2023 Social Media Chair. Additionally, she is an active member of the Women's Energy Network (WEN) - Greater Pittsburgh Chapter and serves as the 2023 Director of Marketing and Communications, as well as a member of the American Association of Professional Landmen (AAPL) and the Michael Late Benedum Chapter of the AAPL (MLBC). Outside of work and volunteering for APA, she enjoys trips to her home state of Louisiana, walks with her puggle, Rorschach, reading, and spending time with her husband, Jesse, at their home in Canonsburg, Pa.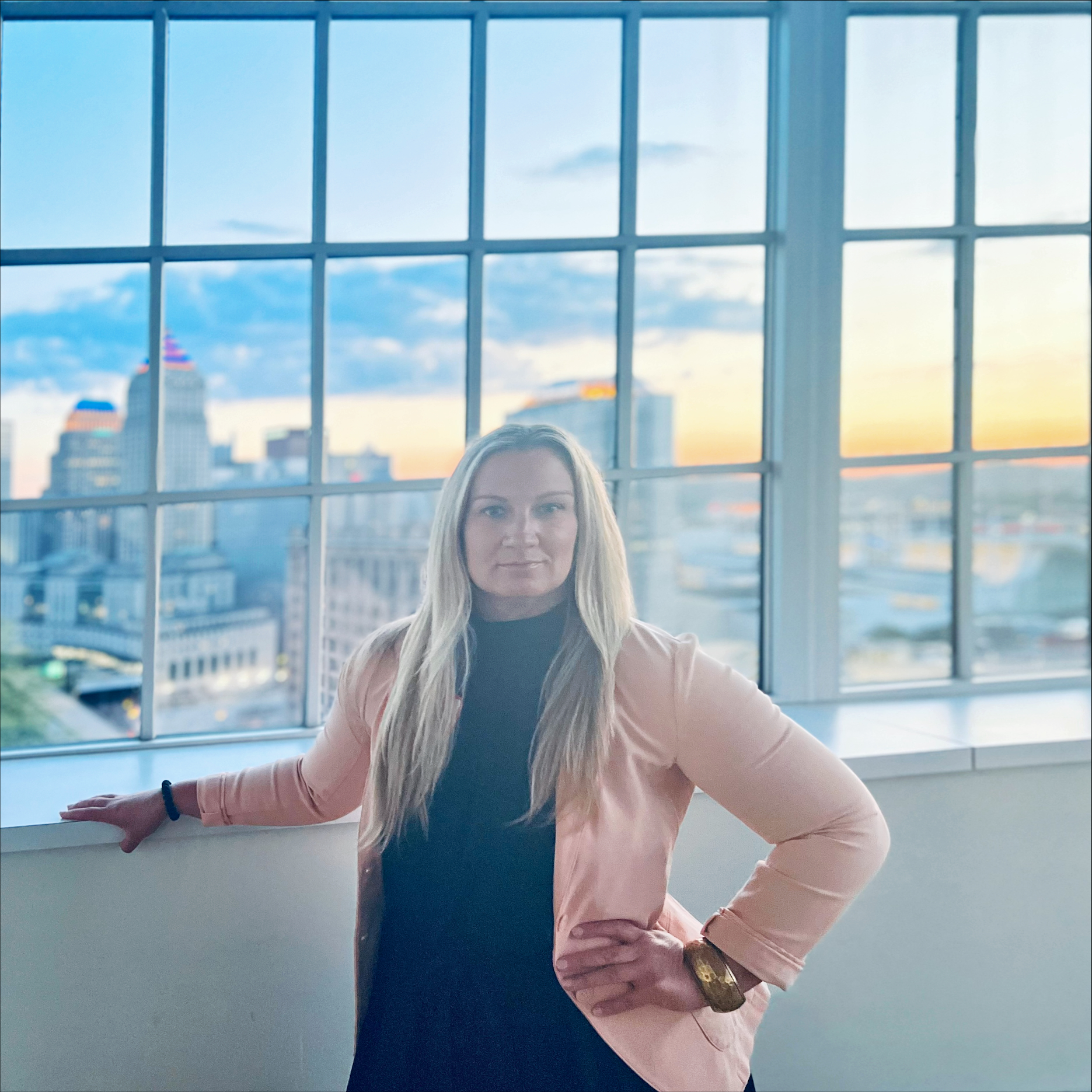 Social Event Chair
Laurel Schubert
Tank Services
Laurel Schubert is a Business Development Executive at Tank Services, a corrosion company that specializes in coatings and catholic protection. Prior to joining Tank Services, Laurel was an Account Manager in the Oil & Gas for 15 years. By focusing on honesty and authenticity, Laurel has been able to put the bachelor's degree in management and Master's in Education to great use. When she's not working or traveling, Laurel finds happiness and accomplishment at the gym. Her weekend vibes include outdoor activities and trying in experiences.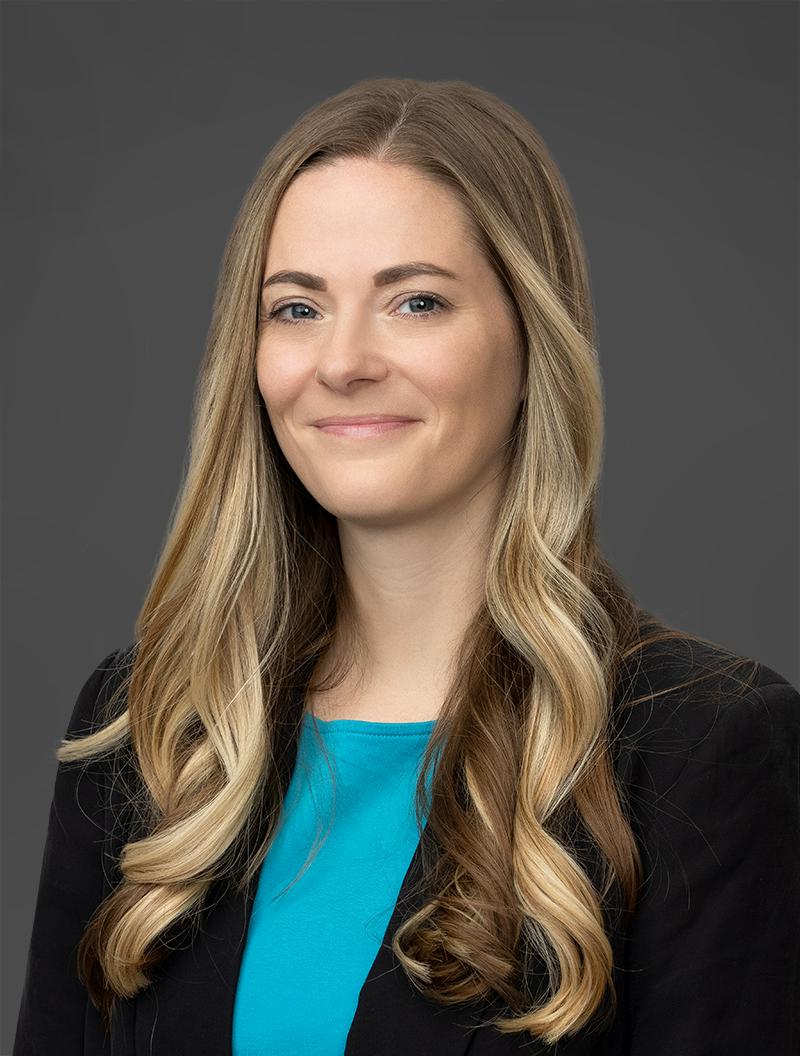 Appalachian Symposium Chair
Gillian Flick
Steptoe & Johnson PLLC
Gillian Flick has over ten years of experience in the oil and gas industry and is an attorney and Member with Steptoe & Johnson PLLC, a U.S. law firm with core strengths in energy, labor & employment, litigation and transactional law. She works with oil and gas developers on their transactional matters, including title examinations and title opinions, and due diligence for acquisitions. In addition, she assists oil and gas clients in the preparation and review of all documents relating to mineral title ownership, including easements, deeds, leases, and other transactional contracts. As part of the firm's Renewable Energy Team, she advises clients on site control, leasing, zoning, and other issues that may arise with utility-scale solar operations and related transactions.

Gillian attended Washington and Jefferson College in Washington, Pennsylvania, and graduated in 2007 with a Bachelor of Arts degree in Political Science. She received her JD in 2011 from Duquesne University School of Law, where she was part of the Urban Redevelopment Clinic and the Criminal Law Journal. Gillian also was the Vice President of the Women's Law Association and active with the Animal Law Society.
Gillian is a Past President of Women's Energy Network – Greater Pittsburgh and received the 2022 Woman of the Year Award. She is currently serving as the President Elect for the WEN Global Board. In addition to WEN, Gillian is a member of the Washington County Bar Association and is a past graduate of Leadership Development Initiative XXII.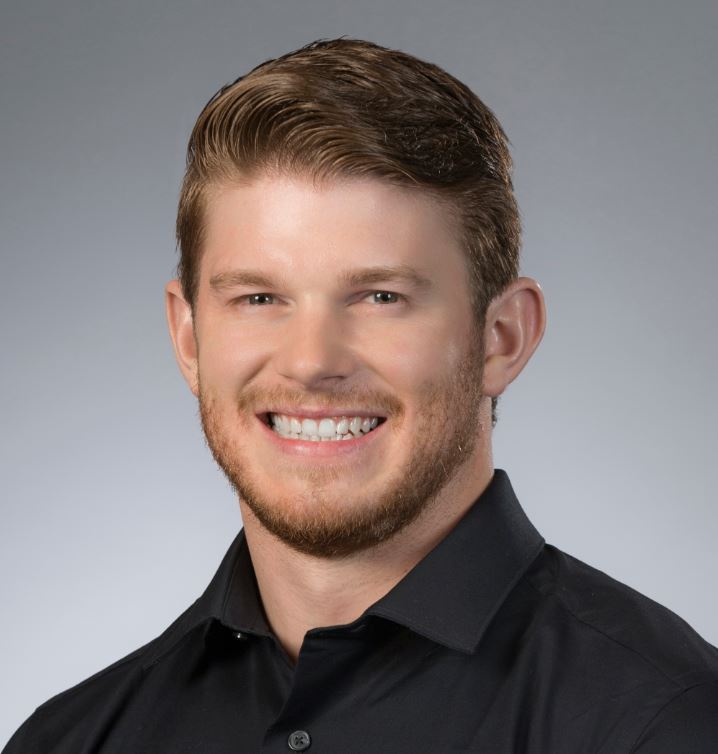 Chief of Staff
Nathan Weimer
Williams
Nathan Weimer is a Regional Mechanical Integrity Engineer for the Williams Companies. Throughout the past six years, he has provided engineering and project management support for Plant Processing & Gas Gathering Operations in three separate operating areas throughout the United States. In his current role, he is responsible for planning, executing, and managing all mechanical integrity related inspections for the gas gathering facilities in Pennsylvania, West Virginia, and Ohio. His focus is to develop safe, reliable, and cost-effective solutions that will aid in improving operations and business performance, while ensuring compliance with all codes and regulatory requirements. Nathan's career with Williams began in 2016 after graduating from the University of West Virginia with a bachelor's degree in petroleum & natural gas engineering. Since then, he has obtained his 510/570 Pressure Vessel & Piping Inspector certifications from the American Petroleum Institute.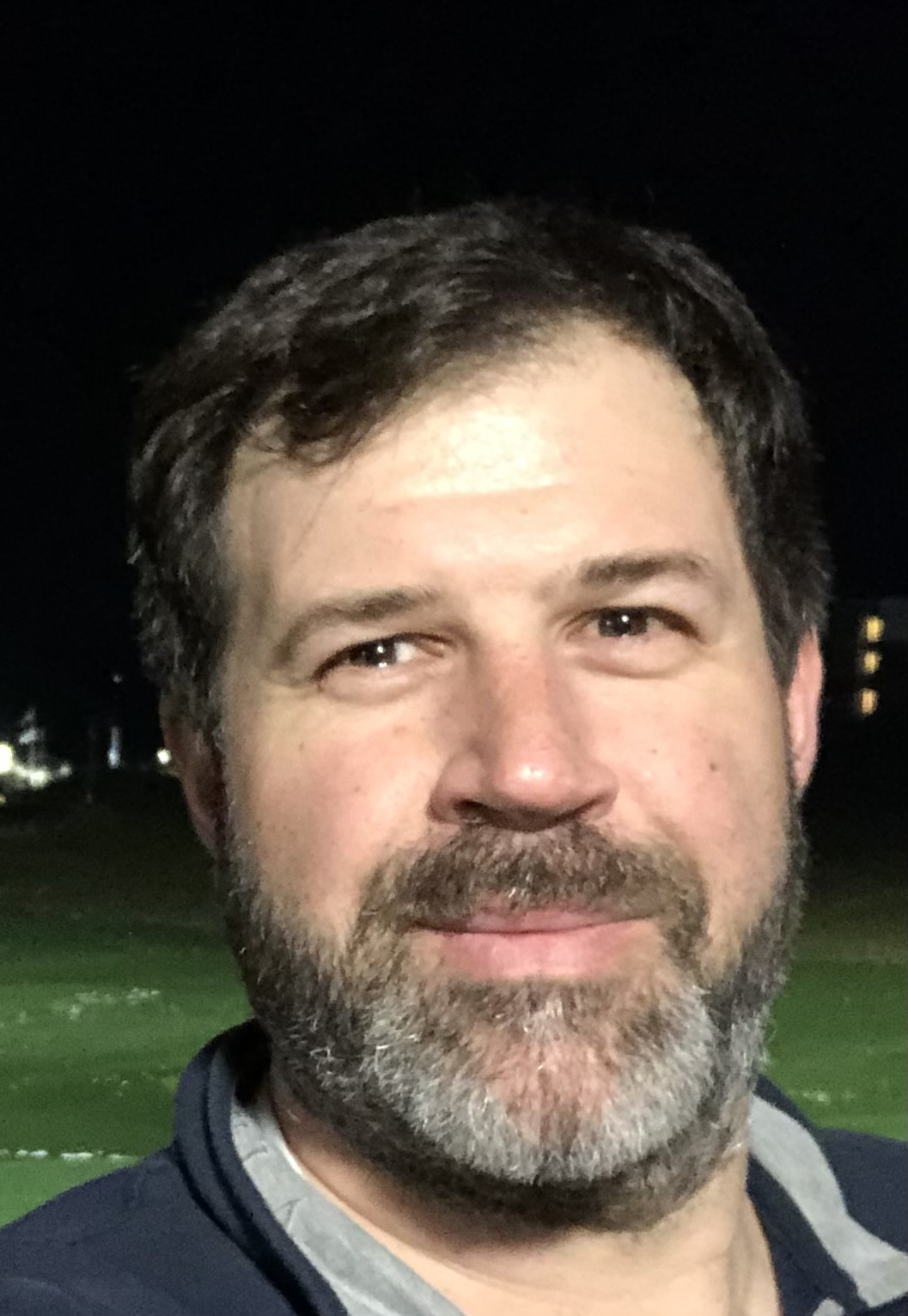 Operator Advisory Board
Matthew Ciprich
Equitrans Midstream
Matt was born and raised in Northeastern PA, in the heart of the Marcellus formation, along the Susquehanna River. Matt holds a Mechanical Engineering degree from Drexel University and a MBA from Villanova. He has worked in the downstream space for Sunoco, owned a construction and engineering firm, and is the current Director of Water Services for Equitrans Midstream. Matt and his wife live in Peters Township with their three children, saying busy on ski slopes, athletic fields, golf courses and working with E&P firms to optimize their water.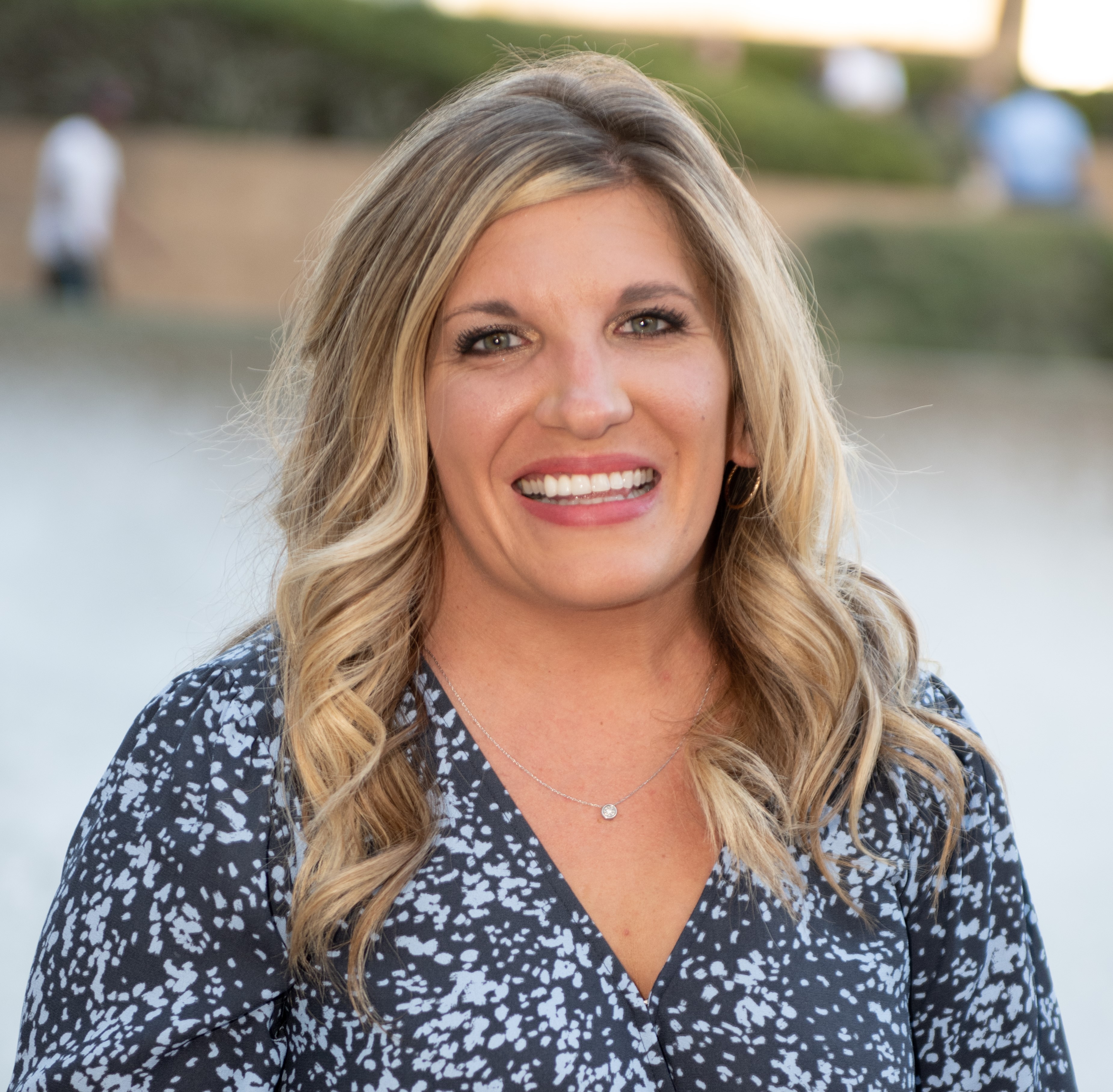 Undersecretary
Jayme Stotka
Williams
Jayme Stotka is an Environmental Health and Safety Specialist IV for the Williams Companies, Inc. and has been with the company since December 2011. In her current role she is the lead environmental permitting specialist for natural gas gathering pipelines, primarily located in Northeast Pennsylvania. Over the course of her career with Williams, she has permitted pipeline projects in Ohio, West Virginia, New York and New Jersey. In 2013, Jayme transitioned into an environmental compliance role. During this time, she focused on environmental inspection during construction and post construction of natural gas pipeline and facilities in PA, WV and OH. In 2018 she transitioned back into the permitting specialist role. Jayme serves on the Advisory Board for the Williams Companies Political Action Committee (WILLCO PAC), a role she has held since September 2019.
Jayme graduated in 2009 from the University of Pittsburgh with a bachelor's degree in Biological Sciences and worked in various research roles until she entered the Oil and Gas industry by joining GAI Consultants in November 2010.
Jayme has been a member of the Women's Energy Network Greater Pittsburgh Chapter since 2014. She served on the Board of Directors for 5 years in various roles, including Secretary for 2 consecutive years from 2019-2020
Jayme received the Women's Energy Network Greater Pittsburgh Chapter Woman of the Year award in August 2019.